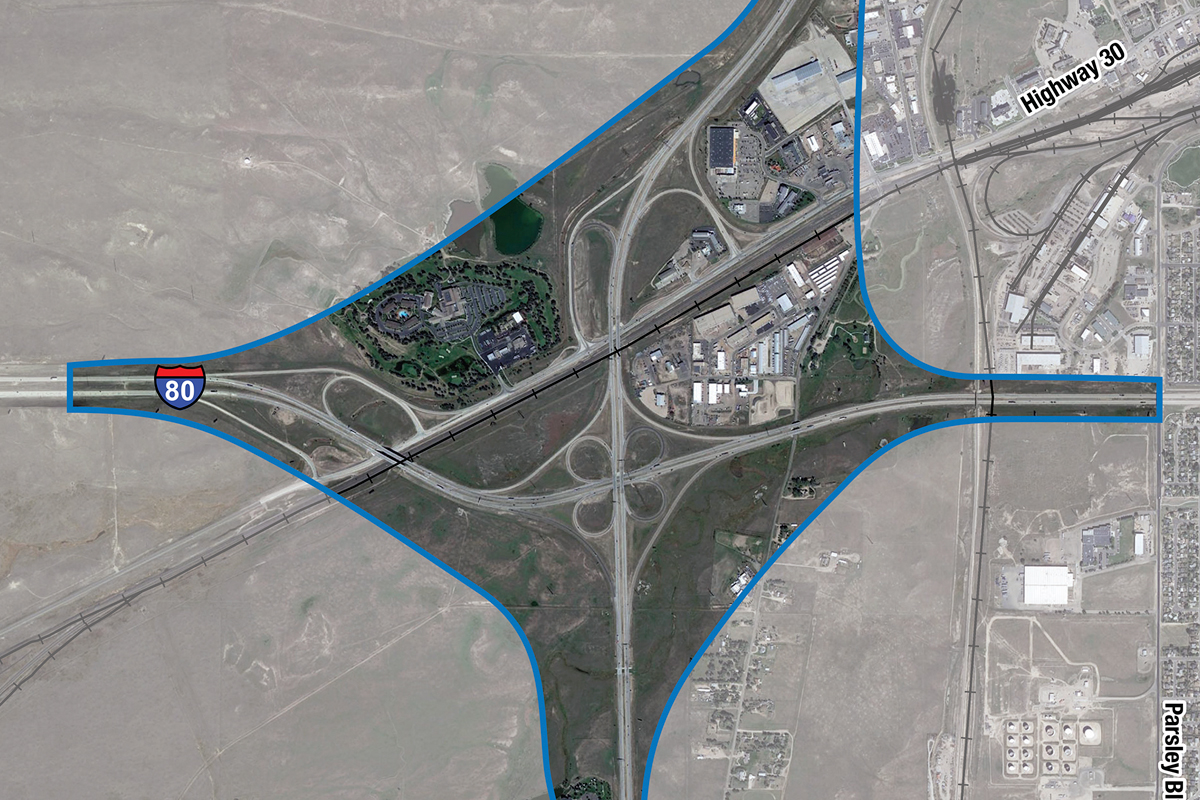 I-25/I-80 Interchange Project
The Wyoming Department of Transportation (WYDOT) is in the preliminary stages of design to reconstruct the I-25/I-80 interchange in Cheyenne.
Project Description
The I-25/I-80 interchange is a transportation focal point that facilitates the movement of people and goods on a local, regional, and national level. With no major improvements made since its construction in the 1960s, the interchange needs to be brought up to current interstate safety and mobility standards. The project proposes a full replacement of the existing I-25/I-80 interchange, as well as a full replacement of the I-25/ Lincolnway interchange because of its proximity to the I-25/I-80 interchange
The purpose of the project is to improve safety, accommodate future traffic volumes, and support local development. Below is a 3D flyover showing the preliminary design of the interchange.
Take a closer look at the project study area using our Interactive Map. The interactive map includes environmental elements in the study area as well as preliminary design components of the interchange. The map also allows you to provide location specific feedback on the project.
Direct questions about the project to:
Andrea Allen - Project Manager
andrea.allen@wyo.gov
307.777.4135

Tim Eversoll - Project Manager